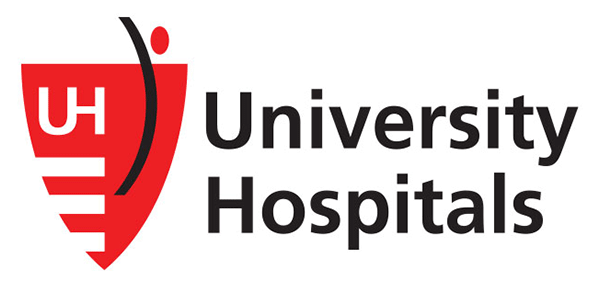 FPMRS COVID-19 Survey
Background
You are invited to participate in a survey on COVID19 urogynecologic practice patterns. This is a research project being conducted by Kasey Roberts at University Hospitals, Cleveland Medical Center. It should take approximately 5-10 minutes to complete. Please only complete the survey one time.
Participation
Your participation in this survey is voluntary. You may refuse to take part in the research or exit the survey at any time without penalty. You are free to decline to answer any particular question you do not wish to answer for any reason. We hope to gather responses from up to 3,000 individuals.
Benefits
You will receive no direct benefits from participating in this research study. However, your responses may help us learn more about how COVID19 is influencing practice patterns and identify potential challenges.
Risks
There is always the risk that your information may be seen by someone who shouldn't have access. We will work to prevent this by:
Data is anonymous so it should not be possible to link to you.
Alternatives to Study Participation
The alternative to participation in this study is to NOT participate.
Financial Information
Your participation in this study will not involve cost to you.
Confidentiality
Your survey answers will be collected within UH REDCap where data will be stored in a password protected electronic format. Your responses are anonymous. Survey responses will be assigned an ID number as they are received and the investigator will not be able to correlate a given survey with an individual.
Students or Employees of University Hospitals
Choosing not to participate or withdrawing from this study will not affect your employment or class standing, nor will the results be shared with your supervisors or professors.
Contact Information
If you have questions at any time about the study or the procedures, you may contact Kasey Roberts, MD via phone at 216-844-8570 or via email at Kasey.roberts@UHhospitals.org.
If the researchers cannot be reached, or if you would like to talk to someone other than the researcher(s) about; concerns regarding the study; research participant's rights; research- related injury; or other human subject issues, please call the University Hospitals Cleveland Medical Center's Research Subject Rights phone line at (216) 983-4979 or write to: The Associate Chief Scientific Officer, The Center for Clinical Research, University Hospitals Cleveland Medical Center, 11100 Euclid Avenue, Lakeside 1400, Cleveland, Ohio, 44106-7061.
Electronic Consent
Please select your choice. Clicking on the "Yes" option indicates that you agree to the following:
You have read the above information
You voluntarily agree to participate
You are 18 years of age or older
Your primary practice is outside of the United States
You may print a copy of this form for your records.
You have selected an option that triggers this survey to end right now. To save your responses and end the survey, click the button below to do so. If you have selected the wrong option by accident and do not wish to leave the survey, you may click the other button below to continue, which will also remove the value of the option you just selected to allow you to enter it again and continue the survey.
The response has now been removed for the last question for which you selected a value. You may now enter a new response for that question and continue the survey.